Professionals in Brescia
---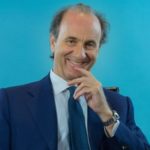 Franco Toffoletto
Managing Partner
A new office for employment law
---
In 2019, Toffoletto De Luca Tamajo continued its expansion by opening a new office in Brescia, under the direction of Lawyer Giacomo De Fazio, a Partner of the Firm since 2011 and previously the director of the Bergamo office.
The expansion in Brescia marks an important achievement for Toffoletto De Luca Tamajo, which, in the preceding five years, had recorded significant growth in both turnover and staff.
The professionals of the Brescia office have an in-depth knowledge of the area and can support clients in all aspects of employment law, and beyond.
For example:
employment law consulting;
company reorganisation;
corporate network agreementconsulting;
commercial networkmanagement;
work schedulemanagement (remote working, co-working space and internal corporate network);
international secondment management;
consulting and disputes concerning social security contributions;
consulting and disputes concerning civil law;
consulting and disputes concerning commercial and corporate law;
debt collection and much more.