Professionals in Treviso
---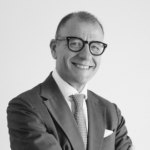 Andrea Bortoluzzi
Partner
Our second office in the Veneto region
Following the opening of our new office in Venice and Andrea Bortoluzzi joining the firm, we've doubled our presence in the Veneto region with the opening of a new office in the city of Treviso.
The office will be headed up by Andrea Bortoluzzi and his team, who all have a profound knowledge of Veneto's strong industrial nature, particularly in the areas of Venice and Treviso, as well as significant experience in providing assistance to companies on all aspects of employment law.
With two offices in the region of Veneto, we will be able to further provide both national and international companies based throughout the region with specialist employment law advice thanks to a very innovative and structured organisation, which will enable companies to improve the management of their Human Resources.