Professionals in Bari
---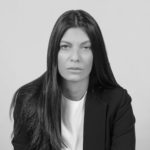 Serena Botta
Socio
Consulting at the service of local companies
---
In January 2021, Toffoletto De Luca Tamajo continued its expansion in Italy with the opening of the Bari office and the arrival of a new Partner, Lawyer Serena Botta, and her team.
Our Bari office relies upon its deep knowledge of the territory and of the local economic fabric. It is a point of reference for employment law, labour law & industrial relations and strategic markets in the Apulia region. The office leverages its solid experience in all aspects of employment and social security law, from corporate reorganisations to the management of human and trade union resources, litigation and contracts.
The Firm leverages its know-how, specialisation and the Toffoletto De Luca Tamajo brand to support industrial companies and local entrepreneurs.
Lawyer Botta is also a point of reference for local institutions. She is a former member of the Employment Law Commission of the National Bar Council, and national representative of the Joint Bar Association for the Bari Court of Appeal district.