Professionals in Varese
---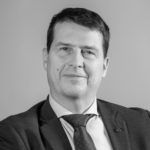 Roberto Corno
Socio
HR and organisational consultancy and payroll processing
---
Toffoletto De Luca Tamajo opened its new office in Varese on 1 January 2020, when Dr. Roberto Corno joined our Team. Our Firm thus expanded its business by adding HR and organisational consultancy and payroll processing.
Within the strategic growth of Toffoletto De Luca Tamajo, the goal is to assist employers in the management of human resources through innovative solutions and high-level consultancy covering areas that complement employment law.
In particular, with the arrival of Dr. Corno, an HR consultant, the Firm's services extended to employee management and payroll processing. To this end, the Firm has introduced an innovative digital approach.
Our HR consulting services include:
fulfilment of all administrative requirements for the establishment, as well as both routine and special management, of employment relationships;
processing of payslips and Consolidated Social Security Contribution Certifications;
fulfilment of all tax and social security requirements for employees and contractors.
We have developed Futuhro® to simplify business processes and integrate our consulting to organisations. Our consultancy activities are constantly integrated and enhanced through an innovative digital platform that relies upon exclusive tools and ensures constant sharing of data and information with all the relevant personnel of your organisation.